Hastings News
100 Club Lottery Results.
The 100 Club Lottery November draw was drawn on the 15th November 2018. The results are:
1st Prize, Ian Hassan;
2nd Prize, Sylwia Sharples;
3rd Prize, Sonia Hartman.
Listings for the Anniversary weekend.
FRIDAY, OCTOBER 14 - HASTINGS DAY
1pm - 6.30pm: Concorde 1066 events, Battle;
8pm - 11pm: Les Derniers Trouveres, St Mary-in-the-Castle, Hastings.
SATURDAY, OCTOBER 15
10am - 5pm: Battle of Hastings re-enactment;
10am: 64th National Town Criers' Championship, Priory Meadow, Hastings;
11.30am - 2.30pm: Norman and Saxon guy-making workshops and storytelling, St Clements Church, Hastings Old Town;
Noon - 5pm: Music, Norman longboats, archery displays, skirmishes, hog roast, mead, cider and more. Stade Open Space, Hastings;
Noon - 3pm: Drumming performances around the Old Town, cumulating in a Norman/Saxon drum off outside the Albion (south side). Old Town, Hastings;
3.30pm: Colourful daytime fireworks display, in the style of the magnificent Spanish Mascleta, Stade Open Space, Hastings;
4pm - 5.15pm: La Grande Promenade, Hastings Old Town, town centre, seafront. Get your Norman and Saxon outfits on for a gigantic procession around the town, starting from the Stade Open Space;
7.15pm: Torchlight procession, bonfire and fireworks.
SUNDAY, OCTOBER 16
9am: 1066 Way to Battle. This 17-mile foot race will follow the 1066 Country Walk from Pevensey;
10am - 5pm: Battle of Hastings re-enactment;
6.30pm: The reflection, St Clements Church, Hastings Old Town.
Westphalian Youth Chamber Orchestra of Schwerte Concert.
Under the direction of Barbara Stanzeleit, the Westfälisches Jugendkammerorchester will be visiting Hastings and St Leonards early this summer for a concert on Sunday 3rd July at 12 noon in Christchuch, St Leonards, Silchester Road.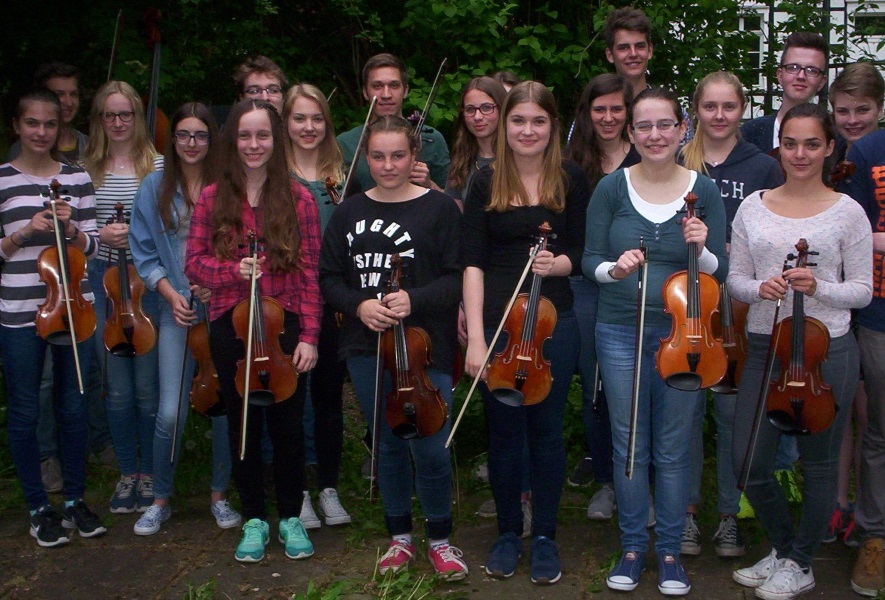 Mayoral Reception in Schwerte.
Mr. Bruce Dowling the Hastings Mayor made an official visit to Schwerte. During the annul exchange visit over the weekend of the 29th April to the 2nd of May 2016.