Oudenaarde News
Hastings half marathon.
Hastings half marathon runners from Dordrecht and Oudenaarde, presentation of prizes at the Azure Restaurant on 18/03/2018.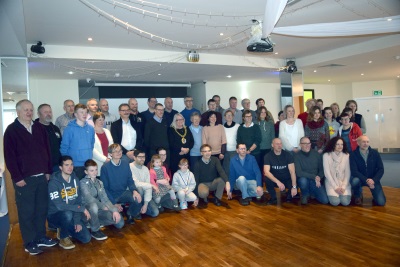 Donation to Charity for Kids.
Mr Robert De Weer presenting a donation to Mr Paul Harris founder of Charity for Kids on the 7th of July 2017, at the White Rock Hotel.
Pictured left to right: Margaret Croft (Committee member of Hastings-Oudenaarde Twinning Association), Robert De Weer (Chairman of The Oudenaarde Twinning Committee for Hastings), Paul Harris (Charity for Kids), Ken Sharples (Chairman of HATT) and Brian Pope (Chairman of Hastings-Oudenaarde Twinning Association).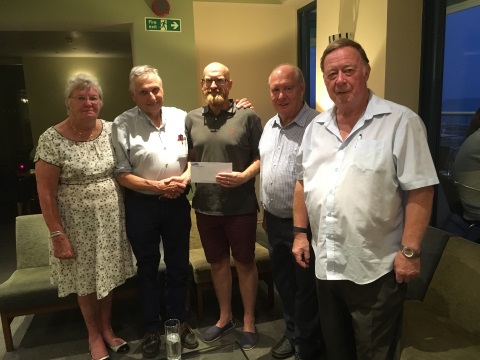 De Verenigde Vrienden Melden.
A small delegation of the band: De Verenigde Vrienden van Melden (translated : The United Friends of Melden) visited Hastings during the weekend of 5th & 6th of September 2015.
The Band would like to twin with a band from Hastings or the Hastings area.
Their website is: www.verenigdevriendenmelden.be
Contacts:
Moerman Karien
Annabel Everaert
You can watch and hear them on :