Schwerte News
Oybele Feschthall Singers.
A cappella.
Under the direction of Johannes Heller, Oybele Feschthall Singers have become a contemporary a cappella movement. Performing popular music of many styles; Founded In 1984 the vocal ensemble "Oybele Feschthall Singers" in Bochum, where they've been singing ever since.
They will be performing on Saturday, 2nd March 2019 at 6.00pm in St John's Church, Pevensey Rd, St Leonard's on Sea.
Come and hear them! This brilliant a cappella vocals, singing together for over 30 years.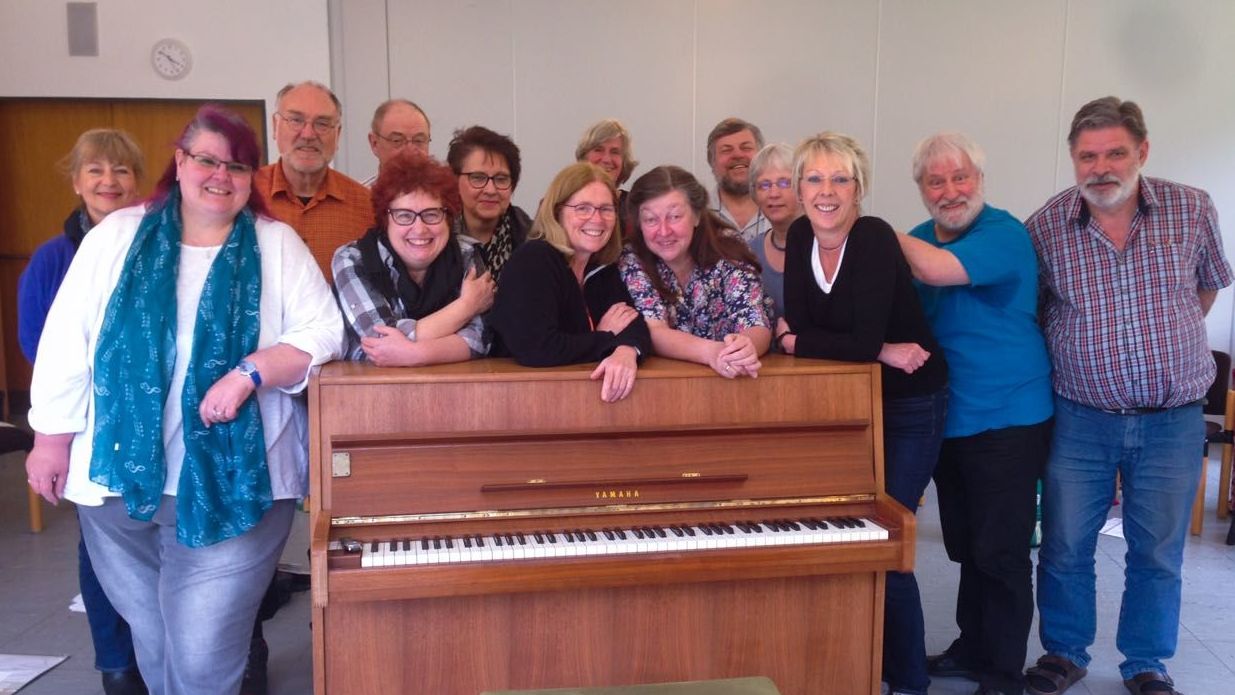 35th Anniversary.
This year we will be celebrating 35 years of twinning with our friends from the lovely town of Schwerte, Germany. A group from Hastings will be visiting Schwerte from 28th April to 1st May for the annual exchange. There is to be a grand evening of song, dance and dining with, we are told, some surprises included! On the Sunday there will be a reception at the Town Hall with the Schwerte Burgermeister. Our twinning is great fun and is a lovely way of building friendships and bringing different cultures together. If anyone is interested in joining our friendship group please contact the Chairman, Reg Wood by email at hastingschwerte@live.com, telephone 07743487369, visit our Facebook page or via the above Contact page.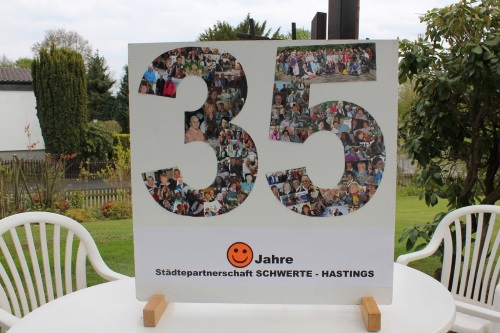 Delegation from Schwerte to visit health services in Hastings.
A group of medical professionals from Hastings - Schwerte Friendship Association, During their visit, 27 September 2015, the delegation visited both the Conquest and Spire Hospitals to gain an understanding of how they work.
Mayoral Reception.
Mr Böckelühr the Schwerte Bürgermeister will be making an official visit to Hastings along with Mrs Dora Franz, President of the committee Schwerte - Hastings and Mrs Dagmar Höke, President of all twinning committees from Schwerte.
Their visit will be from the 6th to the 9th of August 2015.